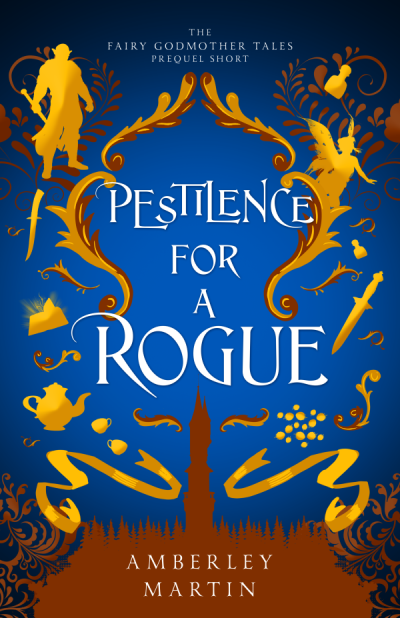 The Fairy Godmother Tales Prequel Short
Once upon a time, there was a boy who lived in the lap of luxury until, one day, he found out his life was a charade.
Paxton needs to marry a prince. It's the only way to save his family now their fortune had been squandered. When the fairy godmother offers to grant his wish, she only asks him to complete one simple task in return: he has to poison a rogue.
Paxton doesn't even know any rogues, and sacrificing one stranger is better than letting his whole family fall into ruin.
Surely he won't do anything as foolish as befriending the first rogue he meets.
Suddenly his one simple task seems incredibly complicated…
Get a taste of The Fairy Godmother Tales with this short prequel, featuring the same rogue from The Rogue and the Peasant but told from the point of view of a whole new character.
Pestilence for a Rogue can be read either before The Rogue and the Peasant or after.
This short is available exclusively when you sign up to my newsletter.
Subscribe to receive occasional writing updates, book news, and exclusive content.
The Fairy Godmother Tales are meant to be fun reads, but I understand some readers may want to know what they're getting into before they start. Nothing on the list below is particularly gory or graphic.
If there is anything specific you want to know, or if you think there is something else that should be included on this list, please contact me