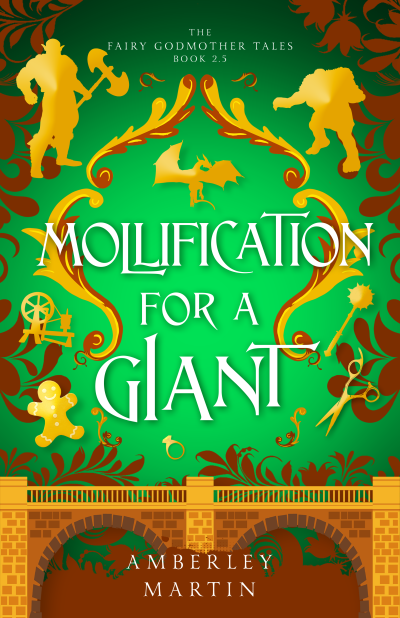 Mollification For a Giant
The Fairy Godmother Tales Book 2.5
Everyone knows that a girl living in the woods is meant to chase away anyone who breaks into her house—but what if they can help her break out?
The gingerbread house has been Avalon's prison ever since she sacrificed herself to save her sister. When she finds a young rogue asleep in her bed, her first thought is to send him away before he becomes a prisoner, too. But instead of leaving, he gives Avalon hope: if she wishes for her freedom, the fairy godmother will grant her wish—for a price.
But the fairy godmother's price is high. She sets Avalon three seemingly impossible tasks, made all the more difficult when Avalon and the rogue are bound together by a magical, unbreakable chain.
Either both of them will escape … or neither of them will.
And their freedom isn't the only thing at stake. If Avalon isn't careful, she'll have to face up to some truths that she's been working very hard to ignore. About right. And wrong. And the blurred line between.
Mollification For a Giant is a fun, fairytale adventure that gives a new twist to the story of Hansel and Gretel. It's a novella that comes between book 2 and 3 in The Fairy Godmother Tales series.
Published January 2023
The Fairy Godmother Tales are meant to be fun reads, but I understand some readers may want to know what they're getting into before they start. Nothing on the list below is particularly gory or graphic.
If there is anything specific you want to know, or if you think there is something else that should be included on this list, please contact me